Happy New Year!  In 2012, we wish for more and more people everywhere to question copyright, and for more artists and audiences to take the plunge into freedom-based distribution.
Speaking of which, was anyone watching Al Jazeera English when QCO artist-in-residence Nina Paley's Copying Is Not Theft Minute Meme came on?  We'd love to know more about the broadcast that this image comes from: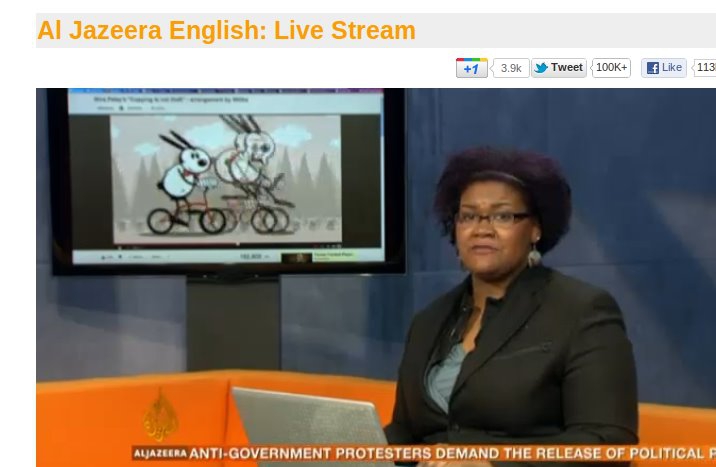 Someone sent it to Nina via Facebook — that's all we know about it so far.  We hope they showed the whole thing, though!
(Anyone with further information, please leave a comment here or contact us.)