Board of Directors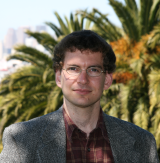 Karl Fogel
Karl Fogel is an open source developer, author, and copyright reform activist. After working on CVS and writing "Open Source Development With CVS" (Coriolis, 1999), he went to CollabNet, Inc as a founding developer in the Subversion project. Based on his experiences there, he wrote "Producing Open Source Software: How to Run a Successful Free Software Project" (O'Reilly, 2005). After a brief stint as an Open Source Specialist at Google in 2006, he left to found QuestionCopyright.org. He now works at O'Reilly Media on open civic technologies, and at QuestionCopyright.org. He writes and speaks regularly on copyright, open source, and the application of open source principles to areas outside software. His home page is red-bean.com/kfogel.
Karl Fogel serves as President.
---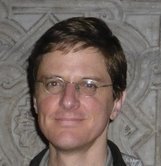 Jeff Ubois
Jeff Ubois is director of archival solutions at Intelligent Television, a producer of educational video materials funded by the Hewlett Foundation. He is also an advisor to Preserving Digital Public Television based at WNET in New York. Earlier, he was staff research associate at the School of Information Management and Systems at the University of California, Berkeley, where he developed approaches to measure the accessibility of archival holdings. For the Internet Archive, he has helped to develop policies for handling violent images, maintaining archival integrity, and managing usage data. He writes about issues in television archiving and digital video at http://www.archival.tv. His articles have appeared in First Monday, the Journal of Digital Information, Release 1.0, ComputerWorld, and the publications of Ferris Research, a San Francisco-based consultancy specializing in collaboration software.
Jeff Ubois serves as Treasurer.
---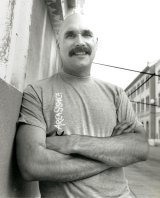 Bob Ostertag
Composer, performer, historian, instrument builder, journalist, activist, kayak instructor Bob Ostertag's work cannot easily be summarized or pigeon-holed. He has published 21 CDs of music, two movies, two DVDs, and two books. His writings on contemporary politics have been published on every continent and in many languages. Electronic instruments of his own design are at the cutting edge of both music and video performance technology. He has performed at music, film, and multi-media festivals around the globe. His radically diverse collaborators include the Kronos Quartet, avant garder John Zorn, heavy metal star Mike Patton, jazz great Anthony Braxton, dyke punk rocker Lynn Breedlove, drag diva Justin Bond, Quebecois film maker Pierre Hébert, and others. He is rumored to have connections to the shadowy media guerrilla group The Yes Men. In March 2006 Ostertag made all of his recordings to which he owns the rights available as free digital downloads under a Creative Commons license, and in October 2007 he released his new album w00t online for free distribution. He is currently Professor of Technocultural Studies and Music at the University of California at Davis.
---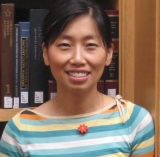 Shinjoung Yeo
ShinJoung Yeo is a PhD student and Information in Society fellow at University of Illinois at Urbana Champaign. She is also a founding member of Radical Reference, a collective of volunteer library workers who use their professional skills to answer information needs from the general public, independent journalists, and activists. She was named 2005 Library Journal Mover & Shaker with her husband James Jacobs. She holds both a bachelors (1999) and masters (2002) degree in Journalism and Communications from the University of Oregon. She previously worked as a reference librarian at the University of California at San Diego and the San Diego Community College District Libraries, and as a news reporter for Korean-American Television in Los Angeles. In September of 2007 she and James Jacobs took the Internet Archive's Bookmobile on a tour of Northern California, bringing a demonstration of print-on-demand services to communities that do not have easy access to a wide variety of printed materials.
---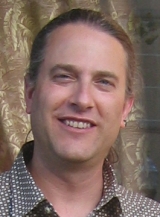 James Jacobs
James Jacobs is International Documents Librarian at Stanford University Library. Before coming to Stanford, he was state, local and international government information librarian at UC San Diego. He received his MSLIS from the University of Illinois at Urbana Champaign in 2002, and is a member of Beta Phi Mu. He is very active in the library community, concentrating on issues that affect society at large, such as fair use, open access to scholarly research, and permanent access to government information. Jacobs is a member of the Government Documents Roundtable (GODORT) of the American Library Association. He is former chair of GODORT's Government Information Technology Committee (GITCO) and has served on the State and Local Documents Taskforce (SLDTF) and the Publications Committee. He was named 2005 Library Journal Mover & Shaker with his wife Shinjoung Yeo, for their continuing work as founders of Radical Reference. He has also been involved in the Urbana-Champaign Independent Media Center, and co-founded Free Government Information.
---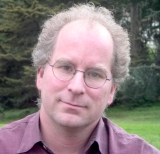 Brewster Kahle
Brewster Kahle is an Internet entrepreneur, activist, philanthropist and digital librarian/archivist. Kahle graduated from MIT in 1982 with a degree in computer engineering, having studied artificial intelligence with Marvin Minsky and W. Daniel Hillis. He was an early member of the Thinking Machines team, where he invented the Wide Area Information Server (WAIS) system; he later started WAIS, Inc., the nonprofit Internet Archive, and Alexa Internet. In 2005, Kahle was elected a fellow of the American Academy of Arts and Sciences. He is a Director of the Internet Archive, a member of the Board of Directors of the Electronic Frontier Foundation, and one of the initiators of the Open Content Alliance. He and his wife also created the Kahle/Austin Foundation, which has supported the Internet Archive, Public Knowledge, and Creative Commons, among others. Kahle's stated mission is "Universal Access to all Knowledge".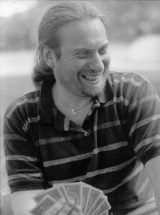 Jonah Bossewitch
Jonah Bossewitch is a native New Yorker who works, studies, and plays at Columbia University. He is the technical architect at Columbia's Center for New Media Teaching and Learning (CCNMTL) and a doctoral candidate in Communications at Columbia's School of Journalism. He has over a decade of experience as a professional software architect, designer, and developer and is an active free software contributor. He is investigating the politics of memory, surveillance, and transparency and their intersection with corruption in psychiatry and the pharmaceutical industry. He is a vocal advocate for free software/culture, mad pride, sustainability, and social justice.
Jonah Bossewitch serves as Secretary.
---
Artist in Residence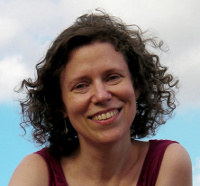 Nina Paley
Nina Paley is the author of the freely licensed hit animated film Sita Sings the Blues, a longtime veteran of syndicated comic strips — "Fluff" (Universal Press Syndicate), "The Hots" (King Features), and her own alternative weekly "Nina's Adventures" — and a committed Free Culture activist. She teaches at Parsons School of Design in Manhattan and is a 2006 Guggenheim Fellow. Since 2009 she has been Artist in Residence at QuestionCopyright.org, where she is currently working on Minute Memes and the Sita Distribution Project, among other things. She is a 2010 winner of an "IP3" award from Public Knowledge.
---
General Counsel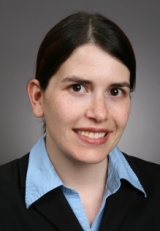 Karen M. Sandler
Karen M. Sandler is general counsel at the Software Freedom Law Center. She formerly worked as an associate in the corporate departments of Gibson, Dunn & Crutcher LLP in New York and Clifford Chance in New York and London. Sandler received her law degree from Columbia Law School in 2000, where she was a James Kent Scholar and co-founder of the Columbia Science and Technology Law Review. Sandler received her bachelor's degree in engineering from The Cooper Union. She is admitted to practice in the State of New York. She is also an officer of the Software Freedom Conservancy.
Karen M. Sandler serves as general counsel (pro bono) for QuestionCopyright.org.
Legal Interns
None currently.
---
Organizational Development
Camille E. Acey
Camille is a writer, project manager, and idea churner-outer who comes to QCO direct from three and a half years of living in the small former-Yugoslavian nation of Slovenia. She coordinates all of our fundraising efforts and many of our day-to-day communications (including social media) and other organizational operations. In 2006, she initiated the early conversations and work groups that quickly led to the establishment of the Greenpoint Reformed Church soup kitchen and food pantry (still the only regular weekly program of its kind in North Brooklyn) and she was part of the team that helped Flux Factory arts collective transition from being a shared Long Island City loft of friends and co-conspirators into a registered arts non-profit that has received grants from the Andy Warhol Foundation, the Carnegie Foundation, and New York State Council On The Arts and also carried out arts projects on multiple continents. For many years, Camille single-handedly booked and managed her own roster of independent bands and artists, while also working for some of the most prominent lawyers in the music (and learning the sad truth about what royalty sheets really look like).
Camille got her bachelor's degree in political science from the University of California at Berkeley and also completed the Internship in Building Community at Columbia University.
---
---
Chief Technical Officer
Sundar Raman
Sundar Raman is our Chief Technical Officer, a position he acquired by being foolhardy enough to actually solve longstanding problems with the web site. He's also involved in KRUU, a solar-powered, open source, independent, non-commercial, listener-supported, grassroots community low power radio station, broadcasting 24/7 from Fairfield, Iowa, streaming live on the Net as well as locally at 100.1 FM. He blogs at churchofchai.blogspot.com and tumble-blogs at churchofchai.tumblr.com.
Sundar keeps the Intertubes from clogging.
---
Editor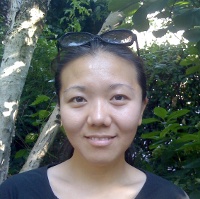 Jennifer Hou
Jennifer Hou is an historian, writer and folk singer. She graduated from Georgia Institute of Technology cross-registered with Emory University, and received a degree in History, Technology, and Society with a concentration in International Affairs. She is currently a Technology Consultant for Girls Write Now, a non-profit writing and mentoring organization for underserved and at-risk high school girls. Jennifer has worked in the fine arts at J.J. Lally & Co. and Christie's. She is an active judge for FIRST Robotics as well as volunteer for WNET's Celebration of Teaching and Learning. Her love of aesthetics compels her to advance the access of art for all.
Editor
Sumana Harihareswara
Sumana Harihareswara is a management consultant specializing in open source processes and organizations. She has a bachelor's degree in political science from the University of California at Berkeley, and a master's in technology management from Columbia University. She has worked with Wikimedia, Collabora and Salon.com, and contributed to the AltLaw, Empathy, Miro, and GNOME open source projects. Additionally, she co-edited the Creative Commons BY-NC-SA-licensed Thoughtcrime Experiments science fiction anthology. She is currently an editor for GNOME Journal and a blogger at GeekFeminism, and blogs at Cogito, Ergo Sumana.
Sumana Harihareswara writes and recruits articles for the website, and wrote and coordinated grant proposals.