Video of "History of Copyright & Information Ownership" presentation now available.
Submitted by kfogel on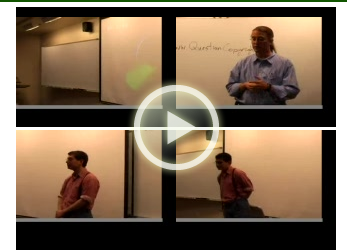 Click the image above to watch QuestionCopyright.Org Executive Director Karl Fogel delivering a talk at the Stanford University Library's Technology Chalk Talk Series on October 19, 2006. The video is available to view and download on the Internet Archive.
The talk is about 90 minutes long, including the question-and-answer session after the presentation. The audience members' backgrounds were in library science, computer science, publishing, and law, so the Q&A was particularly good in this talk.