It's Working: SOPA Losing Momentum. Ask Sen. Wyden to Read Your Name During a Filibuster...
Submitted by kfogel on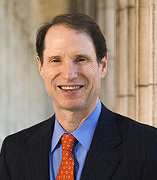 Following up to our earlier article:
Public opposition to the SOPA / PROTECT-IP bills has been very strong, and the U.S. Congress is taking notice.  The bills are losing momentum, and one of the clearest voices against them has been U.S. Senator Ron Wyden. While we don't agree with all his positions on copyright, he's consistently opposed anything he views as interfering with freedom of speech (if only he saw how copyright interferes with freedom of speech on a daily basis -- but we understand that that argument hasn't made it to the U.S. Senate yet, because of how successfully the copyright lobby has framed it as a property issue). Senator Wyden, to his credit, is threatening to filibuster the bill if it ever comes to floor debate, and is offering to include your name in the filibuster if you'd like. To sign up, go to StopCensorship.org. I just did, and I hope you will too.